Livermore Falls Commitment Book 2016
Click here

Electrical Connection Notification Permits must be obtained for any new service, relocation, and upgrades for all commercial and residential electrical services within the Town of Livermore Falls.

Plumbing permits are required for all internal plumbing for commercial and residential. Failure to obtain one prior to commencing work will double the permit fee automatically. If there are any questions contact the Code Enforcement Officer James Butler at 897-3321 or email ceo@lfme.org

Open Seats on Livermore Falls
Boards and Committees

There are open seats on the Planning Board, Board of Appeals, Assessment Review and Budget Committee




Livermore Falls Town Report
Download Town Report here (a 2mg PDF)

The Town of Livermore Falls,
with a population of approximately 3,500 is located at the northern end of Androscoggin County (see map) and is situated on the east side of the Androscoggin River . We have a downtown business district as well as quiet country living located in a part of town known as East Livermore, which is south of the downtown area along the river and Route 133.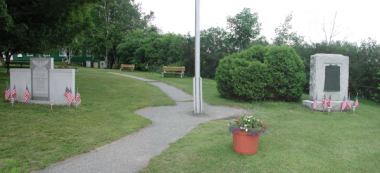 Union Park
Livermore Falls lies on State Routes 4, 17, and 133 with easy access through these arteries to other municipalities. We are approximately 30 miles north of Lewiston and Auburn , 25 miles northwest of Augusta , and 12 miles south of Farmington . We have been designated as a minor service center as we have a health center, and offer the opportunity to shop and receive many services here in the area. The Jay, Livermore, Livermore Falls Chamber of Commerce is available as a resource of information about the local area, its people, activities and economy, for businesses and visitors.


The Androscoggin Beckons Recreational Boaters and Fishermen
Livermore Falls can boast of beautiful year round scenery and an abundance of natural resources. We have a well maintained snowmobile trail system that offers access to other municipalities and also to many stores, restaurants and service stations. The town is a tri-owner of the
Spruce Mountain Ski Slope
located just across the river in Jay. Many generations have enjoyed the locally run slope that offers a range of trails from beginner to experienced. There is also a recreation area including a new skate park (in 2003), and a public canoe launch which provides access to many miles of the beautiful Androscoggin River.