A Brief History of the Town of Livermore Falls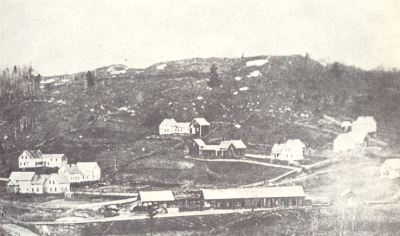 The area known as Livermore was settled in the 1770's as Port Royal, and derived its name from Deacon Elijah Livermore, one of the first settlers in the area. The town of Livermore was incorporated in 1795, with a county line running through the middle based on the Androscoggin River. West of the river was part of Oxford County and east of the river was part of Kennebec County. The town of East Livermore was incorporated March 1, 1844, was set off from Kennebec county on March 31, 1854, to create Androscoggin County, and eventually came to be known as Livermore Falls Village.
Livermore Falls, circa 1852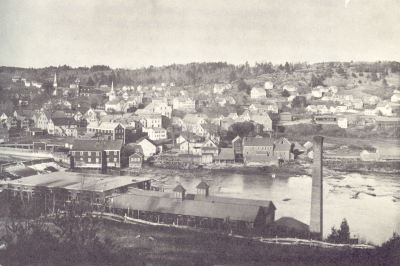 Livermore Falls 1885
Early in the 19th century the area was still mostly farmland, with orchards and dairy supplying the markets of Boston and Portland. As the century progressed lumber and logging came to the fore as the industrial revolution reached fever pitch. In the late 1800's Livermore Falls was a bustle of mills, large and small.
Though most heavy industry has left Livermore Falls, the town's history is steeped in the lore of railroad, papermaking, lumber, and logging. It is hardly possible to exaggerate the importance of their formative role in this small town on the Great River.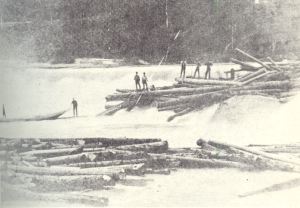 Log Drive in the 1800s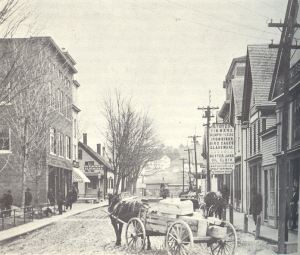 Depot St 1887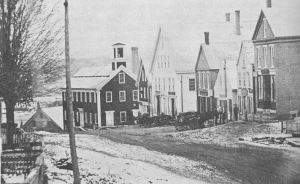 Maine St 1880s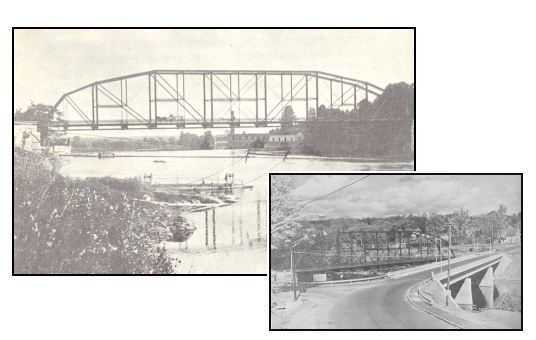 Third Bridge (left)was built in 1897 and was for a time, the longest single-span bridge in New England (800 ft). Fourth Bridge, (right) which currently occupies the crossing was built in 1958 (3rd bridge in background before removal)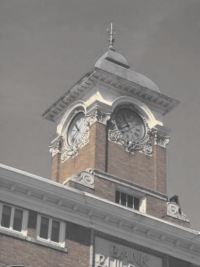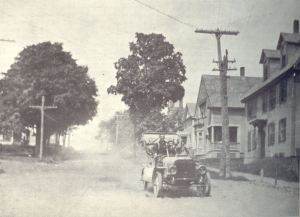 Church St 1910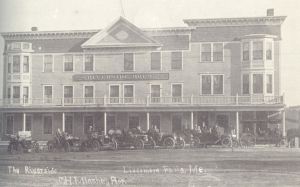 Riverside House, (Depot St) circa 1910